Harpsicles for Sale
Four Harpsicle Harps for sale - tuning keys, stands, and covers are included. The stands and covers are hand-made, not the ones from the Harpsicle folks.  Each harp separately is $300, but the group of four can be purchased for $1000.
Contact Frances Belcher: francesbelcher@
gmail.com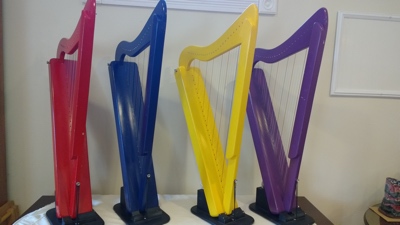 Pedal Harp for Rent
Russian pedal harp for $100 a month. Bench, stand, cover and dolly can be included if needed for no additional cost.