If you wish to list a harp or harp accessories for sale, please send all relevant information: price, year, maker, and condition of the instrument. Please include photo if possible.
Send to juliamartinfrazier@nullgmail.com
HARPS FOR SALE
Dusty Strings Ravenna 34 Lever Harp.
Serial # 14665, Ebony and Ash finish. Owner purchased the harp new, from the Virginia Harp Center in 2013. It is in like new condition. It is 39 inches high and weighs 19 pounds. Included is a deluxe padded carrying case, tuning key, 5 inch stand, a drop down leg, and original paperwork. Asking price: $2,200. Local Pickup, Parkville area of Baltimore.
Please contact:
Donna Eagan
443-324-6809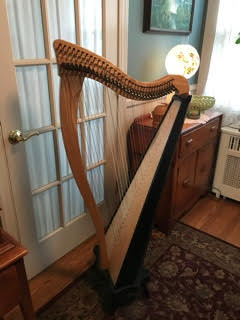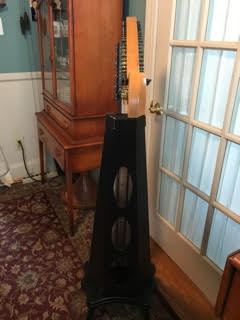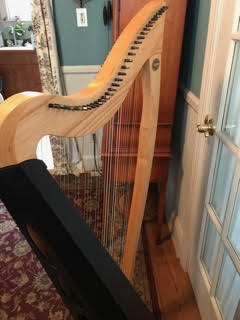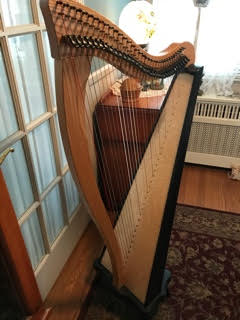 Venus Diplomat, 47 strings (Concert Grand Size)
Built in 1973, and completely rebuilt in 2011 by Venus Harps (new soundboard and a new body)
Purchased in 2011 from Venus
Optimal Maintenance – yearly complete restringing and regulation.
There are some nicks in the wood from frequent moves. This is reflected in the price.
Price: Asking $13,000, but willing to negotiate.
Includes: Cover and base cover, tuning key.
We are downsizing so we are now hoping to find this amazing instrument a good home..
Photos attached. Also here is a video of Jacqueline Pollauf playing the harp: https://www.youtube.com/watch?v=mgZl2PrDLas
Harps, Music, Strings:
Sylvia Woods Harp Center
Vanderbilt Music
Harp Communities:
Washington D.C. Chapter – American Harp Society
Washington Area Folk Harp Society
Local Youth Orchestras / Schools:
Peabody Institute of the Johns Hopkins University